Hmmm. Eight months since the last missive. Cripes. Here's a quick little report on goings and comings.

A new record..... The band spent another few days at Jolly Roger studios in Hoboken and came away with a rasher of new tunes. Once again the erstwhile and talented Gary Arnold engineering. This time there was an added bonus in the person of one J.D. Foster, who's producing the record, much to our delight. J.D.'s most recent productions include Richard Buckner's two discs for MCA (Devotion and Doubt and Since) and Marc Ribot's Prosthetic Cubans. J.D. has also worked with the various likes of Syd Straw, Dwight Yoakam, Tish Hinojosa, The Silos, John Zorn, Alejandro Escovedo and Dan Stuart.

Here's the list of songs which have been recorded to date. At least these are the working titles: Simple Arithmetic Deny You Yesterday Falls Away Fantastic Eye I'll Believe Torn in Two Three Trips to Heaven and Back I Know It's Mine She Says (angel saint future faint) Mary Come Lately Mailbox Holly Comes To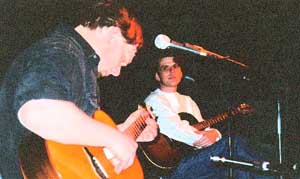 The midnight ramble of Jeb Loy and Dave was a rousing success and great fun. That happened back in the spring, of course. Three weeks through Germany, Austria and Switzerland. No tales of drunken debauchery to tell. Just multi-fender-benders and that awesome chef in Tuttlingen and a cool set with B. Manning and a cellar in Frankfurt and Jeb started losing his voice in Cologne, and by Hamburg he sang Barry White all night. Some very unexpected, very cool versions of his songs. Dave and Jeb are planning to record a bit together sometime this fall, perhaps with an eye towards releasing it as an album.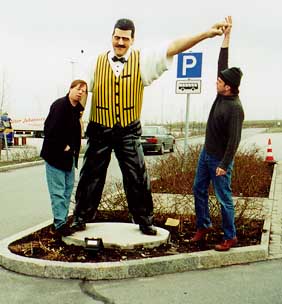 Dave's second solo acoustic album Hammer and Nails, is out now on Catamount Records. You can find it online at Nasal Twang or at Miles of Music.